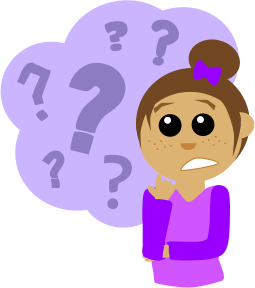 As a freelance writer, I have mostly focused on a few categories some of which being children's writing (moral stories, creating lesson plans, making worksheets), Islamic based writing (for ebooks related to Salah and other Islamic obligations) and academic writing (research papers, assignments etc). Most of the time, I apply for doing works related to the above categories for I have always considered myself capable of handling those projects.
But with no work on my hands last week, I attempted to apply for creating web content for a website that features and sells beauty products. "Writing about beauty is not my thing", I had thought, "For I have never taken interest in buying or using any of these things… How will I go on writing about them?"… I applied, none the less, for I was jobless and really wanted to do something.
I had least expected that the job would be given to me, for I had no experience about writing for such a site, no beauty related articles I have ever written, no beauty product reviews ever done, but I don't know how this client got impressed and she awarded me the job at once. Leaving myself thinking that now how will I handle this? Such a famous brand, such a popular site and they have trusted me for the content..  Even when I discussed her requirements, I was not sure if I would be able to do justice with the written words.
But my client just loved it, in fact she liked it so much that she has promised to come up with more work for me. And next time it will be related to beauty products again!
Now, when I look back, I cannot but think how I had underestimated my own self, and that was not being confident about my own abilities. Next time, I have said to myself, I will not hesitate to write about any niche I am comfortable in writing for, for until and unless you do not take a step forward, you cannot reach anywhere. Had I not taken the step for applying there, I wouldn't have been able to identify my own capabilities. Neither would I have gained relevant experience nor would I have attained self satisfaction.
Mines was a simple writing case, but with freelancing, complex issues may arise like you may not know how to place a certain widget at a specific position or how to go on about animating this object… the question is what to do if you get stuck up somewhere?
Even if you are encountered with something you do not know how to do or write, then there are a number of forums and groups where you can discuss your issues and learn what you aim to do. You can view competitor's sites for their content, watch video tutorials for any web designing or seek advice of any experienced programmer in case you are stuck up in some programming dilemma. Search on Google and find out the solution, put a question in a relevant forum, read about it. There are detailed articles in support groups for almost all major software so in case, you have problems with those, you can always check out the support pages to learn and go ahead with resolving your issues.
It takes time and effort but believe me, its worth it! For you get utmost contention for working for someone, helping them and resolving their issues. And you are left with relevant experience and new learning matter that allows you to apply for better jobs next time.