My younger one is having his winter vacations and today he is feeling lonely and fed up. Vacations have been extended here till next Monday and so I decided for him a different sort of activity today to keep him busy and also that would boost learning in his young mind while having fun…
So its baking time here in my kitchen!
Learn how to use your baking activity as a means of teaching your child here.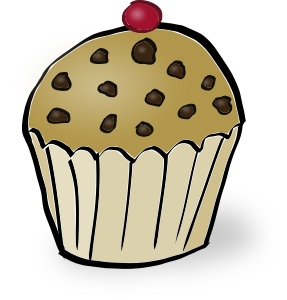 I have decided to make chocolate muffins today. If you are looking for lunch box ideas for your kids, then this recipe will come in handy for you, it is a very easy chocolate muffins recipe and it makes the yummmmmiest chocolate muffins.  Believe me, this recipe of chocolate muffins is so simple that kids can alone follow it. Also read my Carrot cake recipe, which is another very healthy lunch box idea for kids.
You can make these chocolate muffins in the microwave if you please or bake them in an oven, you can have them instantly or keep them in an air tight box for eating later. You can sprinkle colorful smarties or apply frosting upon these chocolate muffins, whatever pleases you.
What you will need is:
White Flour 1 1/2 cups
Sugar 1 1/2 cups
Eggs 4
Cocoa Powder 4 tbsp heaped
Oil or Butter 3/4 cup
Baking Powder 1 tsp
Salt pinch
Water 1 cup
Vanilla Essence 1 tsp
What you will do is:
1. In a dish, measure and sift white flour along with baking powder and cocoa powder. Keep the dish aside.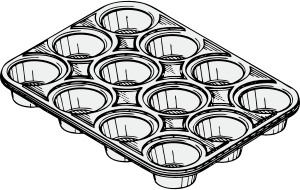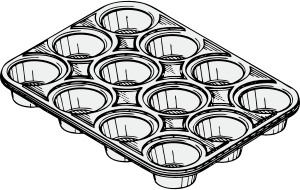 2. Arrange cupcake liners in two trays of 12 muffin slots of regular size. Keep this dish aside. This recipe will make 24 standard sized chocolate muffins.
3. Take a mixing bowl and add oil or butter to it. Beat with an electric beater for a few minutes.
4. Keep beating and add eggs, one by one to the bowl. Also add water and keep beating continuously.
5. Now add sugar, 1 tbsp each every time. Keep beating on high until sugar finishes.
6. Now lower the speed of the beater and start adding the flour mixture that you had kept aside in step 1. Add a tablespoon each every time and keep beating until the whole mixture has been added.
7. A consistent brown batter will be now in front of you. Add vanilla essence and then fill in the muffin trays that you had prepared in step 2.
8. Keep for baking in a preheated oven at 180 degrees. It will take around 10 minutes for the chocolate muffins to be ready.
9. Take out the trays and the muffins and keep them to cool.
Halfway through baking, what I do is that I open the oven, slide out the tray and sprinkle colorful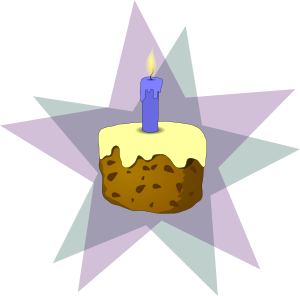 assorted bunties, smarties other embellishments, whatever I have in my kitchen :):) The kids just love it and this is the step they just love to watch me doing! Another option is to let the chocolate muffins bake completely, then take them out and on cooling, apply chocolate frosting over them to give a richer and tempting look. For birthday parties for your kids or other such festive occasions, you can try that out too. For lunch boxes though, I prefer to keep them plain and simple with just sprinklers and no frosting.