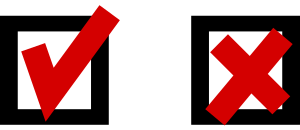 Every year I make a list of some actions that I might be doing or not doing this Ramadhan. Its always in my mind but I must admit, that I never end up doing what I had thought of doing.
Here is my list of confessions from last year, which is going to continue this year as well, I am pretty sure about that…
I will not use Facebook. I will never ever log in to it, not even once. I will also not use Twitter or any other social networking sites.
         (I end up using it very often, as often as I do when it is not Ramadhan!)
I will stay awake the whole of Laylat ul Qadr nights and spend my time in Ibadah and saying Nawafil.
        (I always end up sleeping some part of the night before Sehri 🙂)
Only fresh fruit chat and vegetables salad is for me. I will not make anything else than this.
       (I end up making and devouring kebabs and other edibles that are rich in fats and oils).
I will buy all groceries and stuff up my kitchen before hand so nothing would be needed afterwards 🙂
         (Each day, there are always an item or two that are to be purchased before the usual activities                begin! I wonder if this is with everyone else too?)
Not once will I prefer to go for Eid shopping. I have completed that weeks ago, now i don't need anything else :p
           (I always go out to malls and stores in the last Ashrah of Ramadhan, be it only for an hour! I just            don't want to miss out the fun of Eid shopping at the last moment, to be very honest 🙂)
There is nothing like a home cooked meal, made purely with love by a mother! I will make all the meals and all parts of each meal by myself for my family, whom I so very much love 🙂
           (And what do I end up doing? Calling for home deliveries, ordering stuff or even going out for                   Sehri or Iftar sometimes 😉 )
Welll, this is life and I guess this is part of every day life. Are we always not planning and then not working according to our plans? Do let me know if you experience the same or are you more faithful to your own selves?