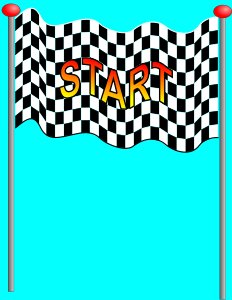 Since the last couple of years, I wanted to avail my time in a productive manner and "do something" and earn a few bucks while doing so… I thought of many ideas, one being to start a fashion designer's boutique, the other, opening up a learning centre to teach kids skills like mathematics and language e.t.c. but none of my ideas managed to even start working out for lack of space or lack of facilities did not venture up the project right from the beginning!
One day, I accidentally tumbled upon a freelancing site and then lo and behold! there was no looking back after that.. I made my account, registered myself and started applying for a decent writing job with the hope of working hard myself and not getting any pay at all!
"This is what happens when you work online", I thought to myself," They take the work from you and never pay you for it".
But to my surprise, the Freelancing site was so properly managed and the returns were just awesome! There were thousands of jobs to select from ranging around a variety of categories and you could apply to any of them… and all of it was absolutely FREE!
From then, till now I have been successfully taking up writing projects whenever I felt I had time and energy to complete, as being a housewife, I am always into multitasking… you know how life is with kids, school routines, household chores and everything…But thanks to these freelancing sites, I have managed to keep myself busier and more productive, in the sense that I now know that I am utilizing my education to something!