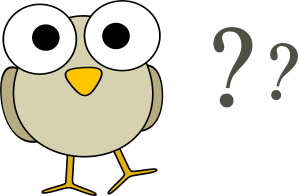 Many of my friends have been asking me how I actually landed with the first job on freelancing sites. I have also been receiving many messages  from friends  on various social networking sites making queries about my freelancing jobs and how I actually began with it :):)
Most of these sites are very popular and gaining popularity day by day as college students and housewives are increasingly wanting to utilize their time and skills in doing something productive. Find out what skills are highly in demand these days and also what 5 careers are most in demand in the market if you are highly interested in finding freelancing jobs for yourself.
So how to find your first job? How much to wait? What to do exactly?
Start by finding the best freelancing sites here. Once you visit the sites, read the complete instructions and guides that are on those freelancing sites. Register yourself for free and start to select the freelancing jobs of your relevant categories you are interested in…
Here are my tips and rules you must follow to actually be successful in landing with freelancing jobs for your self:
1. Do Not Hurry Up, Give Up and Leave!
Remember that people from all over the world are present in such online platforms,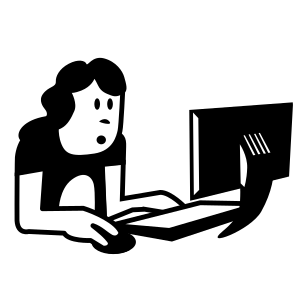 competition is tough and people who are more qualified and experienced than you may have applied to similar jobs. Clients usually prefer those who have worked before on that freelancing site, naturally… they expect a better service and a better finished product from them. Chances are that in the beginning you may not have a good chance of being selected unless you agree to do it at really cheap rates! Do not give up.. try and try and keep applying until you're successful.
2. Come Up With Relevant Samples
This is one very important thing to do… in case you are new, then especially create a sample if need be to show to the client how well you can perform this task. Until you haven't got any jobs, make a few samples (a few logos or graphics or a few pieces of articles) in the mean time so they may be used as soon as your client wants to see your work.
3. Charge Reasonably
In the beginning, don't expect high payments, please. Only if you are already a successful author or somebody of such repute and are wanting to start freelancing as a hobby, then go for high rates right from the beginning 🙂 But for beginners like myself, I had to start with less than $3 per hour for a certain job that I got (which has increased by quite an extent now, Alhamdulillah!) As you get more experience over the same platform, chances are high that you may get instant jobs for a better price. But make sure not to lower your prices as much that you are left feeling sorry for yourself (I will talk about this in some other post Insha'Allah)
4. Be Honest/ Be Sincere
I have talked about this before also in one of my previous posts, and I am saying this again…. there is no point of lying or exaggerating about your qualifications or capabilities of doing something which you really can't. Be honest and tell them you have never done it before but would definitely like to do it now… Also, sincerely remain attached to your job that has been awarded to you and remain stuck with it until the end!
5. Keep Track Of Clients:
Those clients which post relevant jobs which you feel you are interested in, then keep track of them.. watch their activities and apply for their jobs each time they post one. Once you have worked for that client, keep in touch to remind him/her about your services.
Best of Luck with your job finding activities…. do come back to let me know if you were successful!